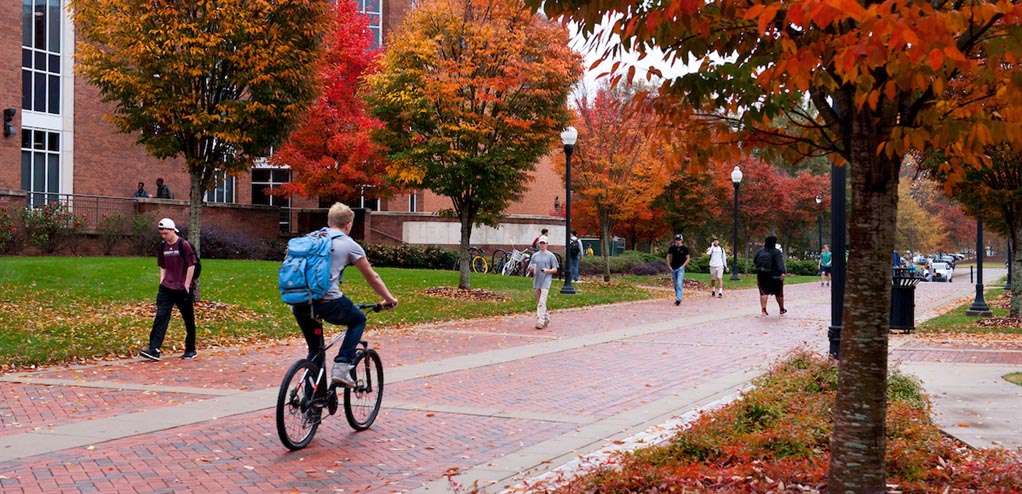 Longtime faculty member, wife honor MSU with bequest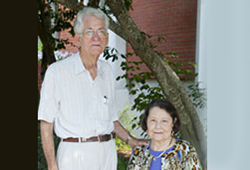 Longtime faculty member, wife honor MSU with bequest
For Glover Triplett and his late wife, Imogene, a significant bequest is a culmination of their deep appreciation of Mississippi State University and their desire to advance education in their home state.
Before her passing in 2013, Imogene explained, "We want to know what we have accumulated will be entrusted to the care of someone who can manage these resources wisely, in this case Mississippi State University."
The bequest creates endowments in two academic units - the College of Agriculture and Life Sciences and the College of Forestry and associates the Triplett name with the university's Bulldog Forest. Proceeds generated from the Triplett Forest, established with their 864-acre gift, supplement endowments for two professorships, five scholarships, three funds for excellence and an assistantship.
Glover attended then Mississippi State College and earned his bachelors degree in 1951. After a tour of duty in Korea, he returned to Mississippi State on the G.I. Bill and completed a master's degree with an assistantship. Later, he earned a doctorate in agronomy from Michigan State University before embarking on a career in teaching and research at The Ohio State's Agricultural Research and Development Center in Wooster, Ohio.
Since retiring from Ohio State, Glover has continued his groundbreaking research in the areas of no-till farming and forage crop research with the Mississippi Agricultural and Forestry Experiment Station at Mississippi State.
Imogene also attended Mississippi State College, and later Ohio State University's Agricultural Technical Institute. She was actively involved with the Starkville-MSU community and the Garden Clubs of Mississippi for many years.
The couple's bequest is not their first significant gift to the university. They earlier created the first fully endowed chair in the College of Agriculture and Life Sciences. The Dr. Glover B. Triplett Endowed Chair provides leadership in agronomy education and research, as well as outreach to agronomy-based industry.
The Tripletts have taken great care to create a lasting legacy for Mississippi State, not only through Glover's efforts as a longtime faculty member and Imogene's volunteerism, but through their investment in the quality of education and research.
"The Bulldog Forest allows us to provide an accessible student and faculty laboratory in close proximity to campus," Glover said. "Also by establishing endowed positions and scholarships, we can help others do what they love for years to come," he added.